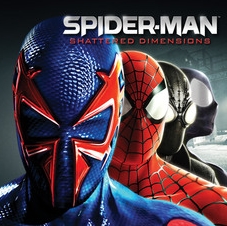 As Spider-Man Uncle Ben always said, "With great power, comes great responsibility." So it seems rather fitting that Activision is about to bestow great power and great responsibility on Beenox, the developer of last Fall's Spider-Man: Shattered Dimensions.
The megapublisher has announced that Beenox has been named the primary developer on upcoming games starring the superhero. While Activision didn't go into specifics about the wallcrawler's next video game adventure, an investor's call in November revealed a new Spider-Man game is in the works for a 2011 release.
For their part, executives at Beenox and Activision seem excited about the arrangement.
"Beenox's creative vision reinvigorated the Spider-Man gaming experience among critics and fans in Spider-Man: Shattered Dimensions," said Patrick Kelly, Senior Vice President, Activision Studios. "We can't wait to see where this talented studio will take this franchise in the future."
"We are thrilled with this opportunity to continue our close, collaborative relationship with Activision, Marvel and everyone's friendly, neighborhood hero, Spider-Man," said Dee Brown, Studio Head, Beenox. "Being able to map out Spider-Man's interactive future gives us the creative freedom to really craft the best gaming experience for the fans."