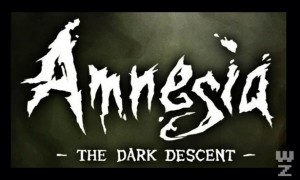 Though it's been done time and again, it's hard to go wrong with the classic Cinderella story of an underdog standing up to the big guy and coming out on top. This certainly isn't the premise of Amnesia: The Dark Descent, but it is for its indie game developer Frictional Games. These underdogs released their fourth PC game in their fourth year of business, and it has proven to be a game that won't be forgotten.
Before releasing their most recent game, Frictional's "dream estimates" of sales hovered around 100,000 units. In reality, that figure has doubled, with Amnesia selling almost 200,000 units after four months. The average daily unit sales for the game have not dropped below 200 units, which is impressive for an indie game in an age where anything can be found for free if a user knows where to look. Frictional has stated that they know these sales aren't typical, and they may be right, especially considering their marketing plan.
"While we tried to make as much noise as possible at the release of the game, our marketing efforts have been far from big," explained Frictional on their blog. The indie company released movie clips of the game, made demo versions available and sent out review copies for feedback, but the real marketing magic seems to have come from the users themselves.
Players spread their tales of playing one of the scariest games of all time, inspiring reaction videos to be made, one of which received about 775,000 views. And really, what better promotion is there for a horror game than a video titled "Holy shit, Amnesia WHAT THE [F—]"?
The most encouraging part of Frictional's story is their new-found financial confidence.
"We are now completely financially stable and have enough money to complete our next game without any problems," read Frictional's blog on Friday. Because a publisher was not hired for Amnesia, Frictional was able to keep all the royalties earned from their game without having to first pay back an advance and subsequent royalties due to a third party. Most independent developers and artists in the creative world won't see a penny of their royalties from just one album or term of contract for years. Frictional did it in four months.
Becoming a financially sound company may mean more risks taken by Frictional in the future, ranging from more frequent game releases to experimentation on console platforms.