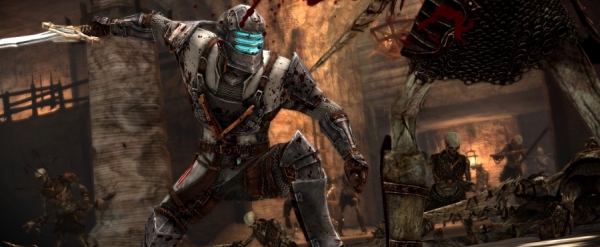 Dead Space 2 developer Visceral Games and the developer of Dragon Age II, BioWare, are both internal Electronic Arts studios. Apparently, these two teams got together at the last company picnic and came up with a neat Dead Space 2/Dragon Age II crossover.
Players who purchase Dead Space 2 (which will be in stores next week) will receive a download code for the "Ser Isaac of Clarke" armor set in Dragon Age II. Modeled after Isaac Clarke's signature spacesuit, the set will include armor, boots, gauntlets and a helm that offers increased protection but requires high dexterity and cunning.
Dexterity and cunning are required to wear the armor, but through the magic of the Internet, all you have to do to see a trailer featuring the armor is click the link below.