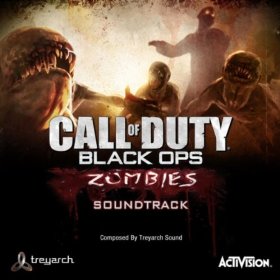 Say what you want about Call of Duty: Black Ops, but the game has a great soundtrack. So great that Activision has released a soundtrack of songs from the Zombies Mode on Amazon, iTunes,the Zune Marketplace and other digital retailers.
Titled Call of Duty: Black Ops – Zombies Soundtrack, the album includes 17 tracks of undead-themed tunes. Each track can be downloaded separately for 99 cents each with the whole album priced at $11.99.
Thirty-second samples of each track are available at Amazon.