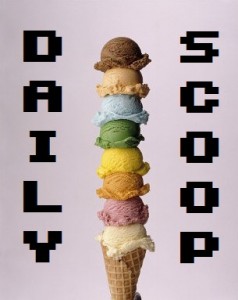 Who says video games aren't healthy? Today's Daily Scoop highlights Amazon's latest gaming-related Deal of the Day and today's shirt.w00t!
Amazon's video games Deal of the Day is EA Sports Active 2 for the Wii, PlayStation 3, and Xbox 360. It's on sale today for $48.99 (from an original price of $99.95), which is more than 50% off. They've also got EA Sports Active: NFL Training Camp for the Wii – same deal, $48.99 from an original price of $99.95. Not bad!
Even better is today's shirt.w00t.com shirt – it's called "Regius Fructus," and asks the question: what if Princess Peach was literally a fruit? Fruit sex jokes abound in the description.
"Wait, you told me the princess was so thankful that you, y'know, consummated.

Oh god. Oh god, what have you two done? That Whole Foods is never going to let us shop there again!"