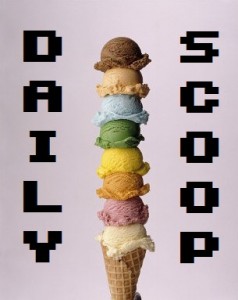 Not much today in the way of scoops! It's maybe a scoop and a half today. The Amazon Deal of the Day in video games is Namco's Dragon Ball: Revenge of King Piccolo for the Wii. It's $9.99 on sale from $19.99.
Today's Tee Fury shirt is slightly related, but only in context – it's about pirates. With the sudden hostile takeover on the PlayStation 3, it seemed like an appropriate way to end this week.
Have a great weekend, everyone! Mike Gutierrez and I will be down south at MAGFest until Monday. We'll be posting some articles, but mainly we'll be doing what we usually do on the weekends – sleeping, eating, and gaming.