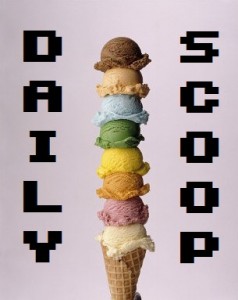 Are people in a daze after the Amazon All Video Games Gold Box Event yesterday? These things happen when it's a flurry of sales. Today is a little more laid back so far. The Amazon Deal of the Day in Video Games another 2010 Square Enix Final Fantasy game that people have loved to hate – Final Fantasy: The 4 Heroes of Light. All in all, I'm glad I played the game, but my complaints were mostly directly as the huge disparity in difficulty in certain areas as well as the fact that the story was kind of bland. But the characters and crowns were cute, and if any of my friends want to buy it on the cheap right now, I'd be happy to get into some co-op! It's at $17.99 from $34.99, making it nearly 50% off.
Amazon's also still running their Buy 2, Get 1 Free sale, featuring games for the PS2, PS3, PSP, Wii, NDS, and Xbox 360. There are actually some good ones there…if I hadn't gotten so many games on the cheap in the last few months, I'd definitely be picking up a few, like Kirby's Epic Yarn and Persona for the PSP. Ah, well.
One final scoop on top – TeeFury has a pretty awesome shirt for sale. If you loved Dr. Mario, or House M.D., then you'll love this mash-up of Mario and House, everyone's favorite curmudgeonly doctor.
I thought of Dr. House from House of course. and I thought hmmmm what if Dr. Mario was addicted to vicodin just like House? and Wa-Lah!  We got the curmudgeon known as Mario M.D!