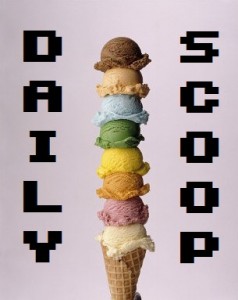 There isn't much to report today – after the Square Enix event Tuesday and the 3DS event yesterday, it seems like everyone is in a stupor. Who else has already pre-ordered their 3DS? What color did you opt for – regular black or tantalizing teal?
Anyway, all we have today is the Amazon Deal of the Day in Video Games, which is THQ's Megamind: Mega Team Unite. Based on the movie Megamind, this Wii game is on sale for $19.99 today from $29.99.
Also of note is an amazing webcomic called MS Paint Adventures. I've recently re-visited the latest work by Andrew Hussie, an ongoing comic called Homestuck. It's a webcomic…with music…and it also has games in it. If you have a lot of time on your hands, start with Problem Sleuth, which is already finished.