Daily Scoop: January 21, 2011 – OMG DUKE NUKEM FOREVER!!1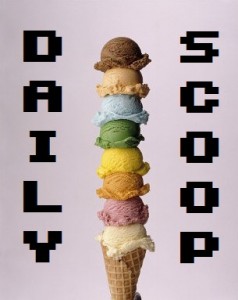 Duke Nukem Forever has a release date! Did you hear? No? Look, I'm only here to write about the daily scoop and chew bubble gum. And I'm all outta gum…
Today's Amazon Deal of the Day in Video Games is Jewel Master: Cradle of Athena by Storm City Entertainment. This DS game is on sale for $8.99 from $19.99. There's also an Amazon Accessories Sale, and the Buy 2, Get 3rd Free Sale is still going on as well. They've got some good games up there, including LittleBigPlanet 2.
No video game related t-shirts, but this shirt made me laugh so I wanted to share it. Happy Friday, everyone :)
Ronald McDonald shot first!
It's Dangerous To Go Alone! Read This.
A Commenter Is You!
Related Stories From ZergNet.com