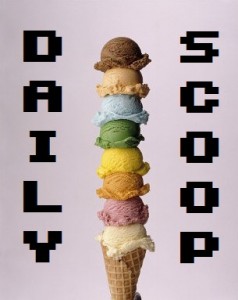 The snow fell all night, and now we've got about a foot of it outside. I already said I surrendered, winter! What gives?!?!
Today's Amazon Deal of the Day in video games is Disney's Phineas and Ferb for the DS. Inspired by the cartoon, it actually looks kind of cute. It's $12.99 today down from $19.99, so buy it for the child who already beat all of his Christmas gifts.
Not much else going on other than a boatload of Dead Space-related stuff, as well as a little announcement last night about Sony's new handheld. I'm loving the game lineup so far. Handhelds for grown-ups are my kind of thing.