Doritos Crash Course is, unsurprisingly, this year's Doritos-sponsored Xbox Live Arcade freebie (along with Harm's Way, a driving game/tower defense hybrid). The game takes the form of an extreme obstacle course that mashes together elements of Wipeout, Nickelodeon's Guts and The Eliminator from American Gladiators. Best of all, the character you control on this side-scrolling course is your own Avatar.
Platforms: Xbox 360
Publisher: Microsoft Game Studios
Developer: Behavior Interactive
Genre: Wipeout-Style Obstacle Course
Release Date: December 8, 2010
ESRB Rating: Everyone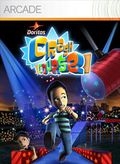 Doritos Crash Course features 15 different obstacle courses spread out across three locales: the USA, Europe and Japan. Each one involves a rotating assortment of treadmills, trampolines, paint cannons and other obstacles intended to knock your Avatar into the pool below. While 15 courses may sound like a lot, a determined player will blow through them in an hour. But the real fun comes in trying to run each course as quickly as possible to assume dominance on the Crash Course leaderboards. This is made extra helpful by the constant on-screen presence of the fastest completion times from your Friends List… which makes it exactly like Wipeout or American Gladiators.
Each of the courses crafted by developer Behavior Interactive offers a ton of thrills and spills. Jumping from rope to rope like Tarzan or fighting against a treadmill going the wrong way has never been so fun. Quite possibly the best obstacle is the swinging hammers that can smash your Avatar towards the screen so hard you'll think he's going to fly through the TV. The Japanese levels even include a little light Mario-esque platforming. Excellent control (and prodigious use of the "Boost" button) further ensures that the platforming is nearly pitch perfect. (Side Note: the only connection to their country of origin that each course has is the arena background, but it's awesome seeing things like Godzilla battling Ultraman in Japan or every major US landmark in the USA courses.) And all of this is downloadable for the reasonable sum of zero dollars.
The game includes splitscreen and online multiplayer modes. Splitscreen is good fun, but the online lobbies are a ghost town. Even though over 100,000 people have downloaded Doritos Crash Course (as of this writing), it is a chore finding someone to play with online.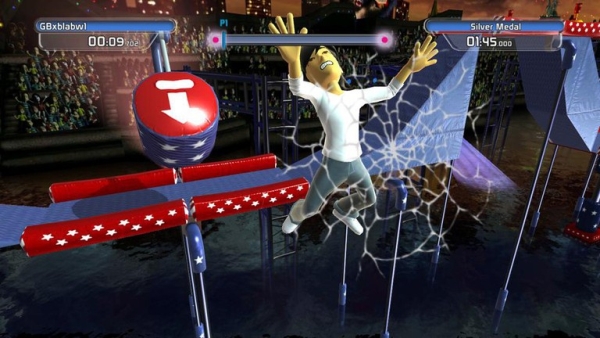 A major part of Crash Course's charm is its excellent integration of Avatars into the game. It's great to see my Avatar moonwalking across the screen or giving the crowd a Hulk Hogan-esque "I can't hear you" gesture after a good performance. Watching my Avatar pull off some wild karate moves as he mentally prepares to run a course in Japan is great too. Even watching him dash down a steep incline and then swan dive into the pool below after a misstep is good for a chuckle. These little smile-inducing moments are proof that Avatar-based games are an untapped market. Maybe I should go check out the flood of XBL Indie games that utilize Avatars.
Doritos Crash Course just may be a simple Wipeout/American Gladiators-themed platformer, but that's why it works. While there's no announcer, it so perfectly captures the Wipeout/American Gladiators essence that I can hear snarky commentary from John Henson or Mike Adamle in my head. And the best part is, it's charming, fun, and free. There's absolutely no reason not to download it.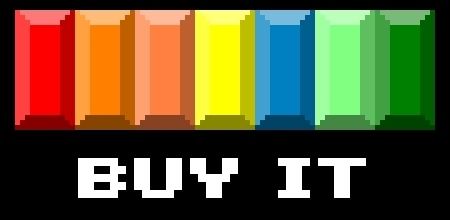 Review Disclosure: A retail copy of Doritos Crash Course was purchased by Warp Zoned for the purposes of this review.