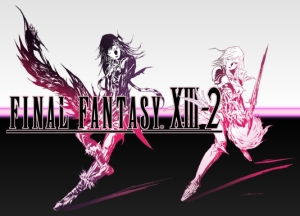 UPDATE: Square Enix has pulled the trailer, but it'll be officially unveiled on January 20th.
After it's reveal early this morning in Tokyo, Square Enix has officially announced Final Fantasy XIII-2 for North America and Europe as well.
Coming to the PlayStation 3 and Xbox 360 "next winter" (presumably sometime early in 2012), the game's official website is now live and it includes a single screenshot of Lightning with a very big sword.
Further details are pretty hard to come by, but Square Enix did promise that the game will feature a brand new story and an "evolved" battle system. They've also revealed that the game's first trailer will be available at the official website on the 20th, but it's already been posted to YouTube, and you can check it out after the break.