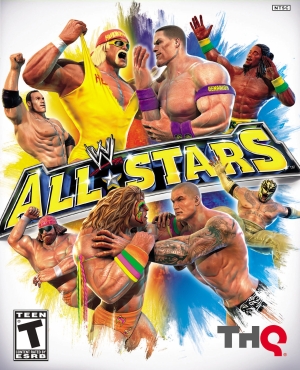 THQ has released the official boxart for WWE All-Stars and it features eight of the biggest wrestlers of yesterday and today.
Hulk Hogan and the Ultimate Warrior will be joined by "Macho Man" Randy Savage and The Rock on the legends side of the box while John Cena, Randy Orton, Rey Mysterio and Kofi Kingston represent the modern-day superstars.
The best part of this news is that THQ hadn't announced Hogan and the Ultimate Warrior as part of the game's roster, so this is a welcome surprise.
WWE All-Stars (and Hulkamania) will run wild on the PS3, Wii, Xbox 360, PS2 and PSP this March.