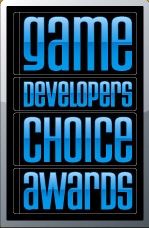 The nominees for the 2011 Game Developers Choice Awards, which will be handed out on March 2 during the Game Developers Conference, have been announced.
The monochromatic XBLA puzzle-platformer Limbo took seven nominations, more than any other game. But Rockstar's cowboy opus Red Dead Redeption was close behind with six while BioWare's Mass Effect 2 received five.
Other big nominees include God of War III, Heavy Rain and Minecraft, all of which received three nominations. Minecraft's inclusion among the nominees marks the first time a game has received a GDC Award nomination and was selected as a finalist in the Independent Games Festival.
Hit the jump for the full list of nominees.
Best Game Design
God of War III (SCE Santa Monica)
Limbo (Playdead)
Mass Effect 2 (BioWare)
Red Dead Redemption (Rockstar San Diego)
Super Mario Galaxy 2 (Nintendo)
Innovation
Dance Central (Harmonix)
Heavy Rain (Quantic Dream)
Kirby's Epic Yarn (Good-Feel & HAL Laboratory)
Limbo (Playdead)
Minecraft (Mojang)
Best Technology
God of War III (SCE Santa Monica)
Heavy Rain (Quantic Dream)
Mass Effect 2 (BioWare)
Red Dead Redemption (Rockstar San Diego)
Starcraft II: Wings of Liberty (Blizzard)
Best Handheld Game
Cut the Rope (ZeptoLab)
Dragon Quest IX: Sentinel of the Starry Skies (Level 5)
Game Dev Story (Kairosoft)
God of War: Ghost of Sparta (Ready At Dawn/SCE Santa Monica)
Metal Gear Solid: Peace Walker (Kojima Productions)
Best Audio
Battlefield: Bad Company 2 (DICE)
Halo: Reach (Bungie)
Limbo (Playdead)
Mass Effect 2 (BioWare)
Red Dead Redemption (Rockstar San Diego)
Best Downloadable Game
Costume Quest (Double Fine)
Limbo (Playdead)
Minecraft (Mojang)
Monday Night Combat (Uber Entertainment)
Super Meat Boy (Team Meat)
Best Writing
Costume Quest (Double Fine)
Fallout: New Vegas (Obsidian)
Heavy Rain (Quantic Dream)
Mass Effect 2 (BioWare)
Red Dead Redemption (Rockstar San Diego)
Best Debut Game
Darksiders (Vigil Games)
Limbo (Playdead)
Minecraft (Mojang)
Monday Night Combat (Uber Entertainment)
Super Meat Boy (Team Meat)
Best Visual Arts
Assassin's Creed: Brotherhood (Ubisoft Montreal)
Call of Duty: Black Ops (Treyarch)
God of War III (SCE Santa Monica)
Limbo (Playdead)
Red Dead Redemption (Rockstar San Diego)
Game of the Year
Assassin's Creed: Brotherhood (Ubisoft Montreal)
Call of Duty: Black Ops (Treyarch)
Limbo (Playdead)
Mass Effect 2 (BioWare)
Red Dead Redemption (Rockstar San Diego)