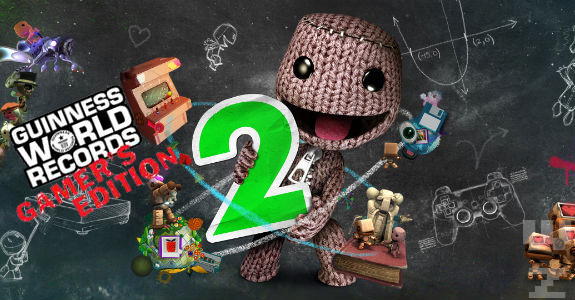 In an attempt to solidify its place in platform gaming, LittleBigPlanet 2 found itself in the Guinness Book of World Records after fans set five consecutive records earlier this week.
The event was held at the Playstation Lounge in the New York City-based Sony Style store beginning on January 17th, and ending less than 48 hours later. Specifically, three fans who attended the event were the ones responsible for setting the records: David Dino (PSN ID: Gevurah22), Sean Crowley (PSN ID: Jaeyden), and one of the contestants from season 1 of The Tester, Lauren Guiliano (PSN ID: Lugey). SCEA earned recognition for two additional records through LittleBigPlanet 2's release.
Records set by the fans included:
Longest marathon playing LittleBigPlanet 2
Longest marathon playing a platform video game
Most video game genres played in one video game in 24 hours
Most user-generated video game levels played in 24 hours
Most user-generated video game levels played in a video game marathon
Though some of the fans' records seem like a stretch, SCEA received their two records for "Most Gaming Genres In One Video Game," and "Most Player-Created Levels In One Video Game." After the event closed, the Guinness Book's staff issued awards to SCEA and the three fans who, in total, set seven records over the course of 48 hours. It is unclear whether these records had a say in the official decision to place LBP2's Sackboy on the cover of the recently-released Guinness World Records 2011: Gamer's Edition, but I can't think of a cuter, sackier, better face for the cover.