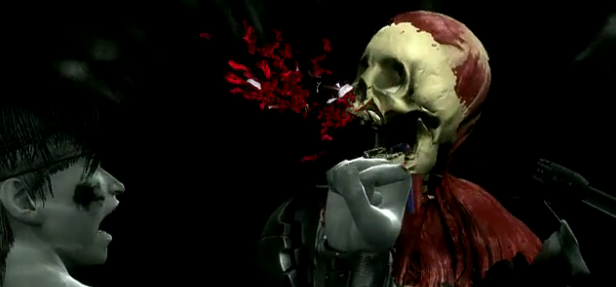 Wow. Just wow. As if I didn't already have enough of a reason to check out the new Mortal Kombat game, NetherRealm Studios showed off their X-Ray fighting technology in a recent video. The X-Ray technology allows players to hone in on critical hits, fully displaying their effective blows. The video showcases spines bending backward and breaking, cracked ribs, shattering skulls, and organs being crushed.
While this addition only ascends the government's attention to violent video games, it's high time that Mortal Kombat had this kind of a face lift – through excessive punching of course.
This video also includes the first gameplay footage of Liu Kang from the upcoming reboot. The champ is here and he looks awesome.
Check out the video after the break.