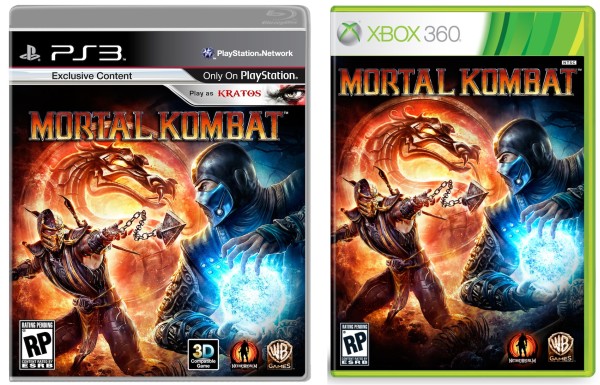 OK, I don't know for sure if development on Mortal Kombat has finished, but it makes a good headline. As you can see, that headline also confirms that the fighting franchise will return to the PS3 and Xbox 360 on Tuesday, April 19. WB Games plans to resurrect "Mortal Monday" for European gamers as the game will be released a day earlier across the Atlantic: Monday, April 18.
Warner Bros. and NetherRealm have also unveiled the final boxart for Mortal Kombat. Besides including an awesome image of Scorpion and Sub-Zero fighting their eternal fight, the PS3 box includes a special "Exclusive Content" stripe, effectively putting an end to the hope that the Xbox 360 version would get an exclusive character as well.
But Kratos or no Kratos, Mortal Kombat has a release date and I am ready to decapitate some kombatants.