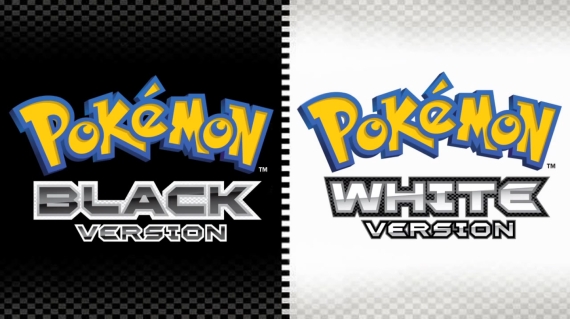 Beginning on February 5th, 14 cities across America will be swarming with kids and college students alike. Why, you ask? Well, simply put: Pokémon is back.
For a full month, The Pokémon Company International will be hosting two-day events (on weekends) at various malls throughout the United States.  At these events, players will be able to take part in mall-wide scavenger hunts, meet the three newest starter Pokémon from the Black and White games, and receive a special "event" Celebi through GameStop store distributions.  Game demo areas will be available as well, where hands-on stations will allow players to explore the new world found in both Pokémon Black and White games. Every stop of the national tour will also be accompanied by a free screening of the newest movie in the franchise: Pokémon-Zoroark: Master of Illusions.
J.C. Smith, The Pokémon Company International's director of marketing states: "We cannot wait to hit the road and give Pokémon fans an up-close and personal look at an all-new world of Pokémon in a fun, totally immersive environment."
This year looks bright for the Pokémon franchise, promising a new step in the games' series, a feature-length film, and new merchandise, including an expansion to the popular trading card game.
Hit the jump for the list of mall stops!
February 5th and 6th:
Seattle, WA (Westfield Southcenter, Seattle, WA)
Cleveland, OH (Westfield SouthPark, Strongsville, OH)
February 12th and 13th:
San Jose, CA (Westfield Oakridge, San Jose, CA)
Memphis, TN (Wolfchase Galleria, Memphis, TN)
February 19th and 20th:
Los Angeles, CA (Westfield Santa Anita, Arcadia, CA)
Indianapolis, IN (Castleton Square, Indianapolis, IN)
February 26th and 27th:
Denver, CO (Town Center at Aurora, Aurora, CO)
Philadelphia, PA (Franklin Mills, Philadelphia, PA)
March 4th and 5th:
*New York, NY (Westfield Garden State Plaza, Paramus, NJ)
March 5th and 6th:
Minneapolis, MN (Mall of America, Bloomington, MN)
March 12th and 13th:
Dallas, TX (Grapevine Mills, Grapevine, TX)
Atlanta, GA (Discover Mills, Lawrenceville, GA)
March 19th and 20th:
Phoenix, AZ (Arizona Mills, Tempe, AZ)
Jacksonville, FL (Orange Park Mall, Orange Park, FL)