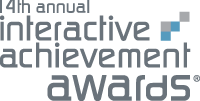 The Academy of Interactive Arts & Sciences (AIAS) has announced the nominees for the 14th annual Interactive Achievement Awards (IAAs). As expected, Red Dead Redemption lead the way with nine nominations including Outstanding Innovation in Gaming, Outstanding Achievement in Sound Design and Game of the Year.
God of War III and Enslaved: Odyssey to the West (a title that is already being considered one of the best games you've never played) shared the second-most nominations with six apiece. Other games up for multiple awards include Call of Duty: Black Ops, Heavy Rain, Assassin's Creed: Brotherhood and Mass Effect 2 (five nominations apiece) along with Dance Central, Limbo and Starcraft II: Wings of Liberty (four apiece).
The awards will be handed out by Jay Mohr at the 2011 D.I.C.E. (Design, Innovate, Communicate, Entertain) Summit on Thursday, February 10. The hour-long show will be broadcast on G4 two days later, February 12, at 4:00 PM (Eastern Time) with a webcast scheduled for 7:30 PM (Eastern Time) at G4tv.com/DICE.
A complete list of nominees can be on the AIAS website, but the "Game of the Year" will come from this list of five: Angry Birds HD, Call of Duty: Black Ops, God of War III, Mass Effect 2 and Red Dead Redemption.