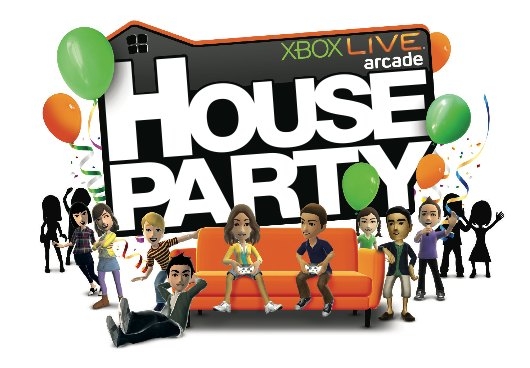 Last year's Xbox Live House Party brought Perfect Dark, Scrap Metal and the Xbox Live Game Room to the Arcade. Microsoft is attempting to top it in 2011 with the Diablo-like RPG Torchlight, an HD remake of Beyond Good & Evil, Konami's Contra sequel Hard Corps: Uprising, the XBLA/Windows Phone 7 poker show Full House Poker and PopCap's addictive Bejeweled Blitz Live.
The House Party begins on February 16 with Hard Corps: Uprising, Konami's latest reimagining of the Contra series and a direct sequel to 1994's Contra: Hard Corps. It will be followed by a new game every week until the party ends on March 16.
More details on all of this year's party guests can be found after the jump.
Xbox Live House Party 2011 Lineup
Bejeweled Blitz Live (PopCap Games) – Take on friends in the brilliant gem-matching action of Bejeweled Blitz Live. You've got just 60 seconds to strategize, match and detonate as many gems as you can. Choose your favorite playing style – Classic or Twist – and rocket up the leaderboards. Battle your way to the top in the all-new 16-player Party mode over Xbox Live. Conquer the boards as you compete for score, style and speed. Create cascades of fun with Flame gems, Lightning gems and Hypercubes. You can even combine scores with friends for the highest weekly and all-time Friendscores. The challenge is irresistible. (Everyone 10+)
Beyond Good & Evil (Ubisoft Entertainment) – Now you can experience the thrill of the fan favorite Beyond Good & Evil on Xbox Live in full HD. Enter the futuristic world of the year 2435, a world full of deception, where nothing is as it seems, and exposing the truth is the only hope of restoring freedom. Play as action-reporter Jade and capture the truth using stealth, force and wits against a government that deceived you in this action-adventure with elements of puzzle-solving and stealth-based games. Battle against the forces of conspiracy, and master amazing tag-team fighting combos with allied resistance fighters. (Teen)
Hard Corps: Uprising (Konami Digital Entertainment) – Thrilling, retro, run-and-gun action is back with a vengeance in Hard Corps: Uprising, a new 2D side scroller, developed by Arc System Works Company Ltd., that pays homage to the classic Konami action series. Play as the soldier Bahamut as he begins to write his legend in this spiritual prequel to Contra: Hard Corps. Battle in the grueling trenches of Arcade mode or the all-new RISING mode, where a life bar and point system allow you to purchase items and upgrades to build your soldier up and achieve ultimate victory. Need help? Partner with a friend in online co-op mode to lay down some serious carnage. (Teen)
Full House Poker (Microsoft Game Studios – Xbox/Krome Studios – Windows Phone 7) – Bet your way to fame by playing Texas Hold 'Em anytime, anywhere. Compete against your friends and thousands of playersaround the world. Play a quick two-player game for some lightning action; join a big 30-player tournament; or play a round of Texas Heat, a live poker game show that gives you 30 minutes to bluff, bet and raise your way to the final table. Show off your personality and keep your opponents guessing with unique tells, flashy avatar costumes, entertaining unlockables and awesome chip tricks. Build your bankroll and your poker skills while on the go with Windows Phone 7 and share your stats across platforms as you make your mark as a Full House Poker pro. (Teen)
Torchlight (Runic Games Inc./Microsoft Corp.) – A highly regarded PC game with more than 800,000 units sold to date, Torchlight is now coming to Xbox Live. Combat is more exciting with revamped controls and mechanics, new armor and quests. There's even an exclusive new pet for your character. Send a select goodie or two to your friends on Xbox Live to share the fun for the first time. (Everyone 10+)