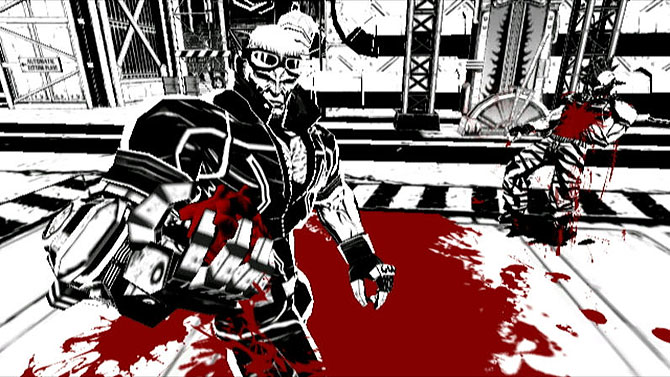 Platinum Games, the company behind last year's sleeper hit Bayonetta and the incredibly fun, over-the-top Vanquish are working on a new game. Platinum's Max Anarchy will be published by Sega. The game does not yet have a street date, but is described to be "Massively Multiplayer Melee Fighting Action Fighting," supposedly worlds different than MMO Shooters (like Resistance 2) or MMORPGs (like World of Warcraft).
One can guess that the Max Anarchy fighting style may end up similar to Nintendo's Smash Bros. series, only in the sense that it sounds to be a "beat-'em-up" style game. The game hasn't been reported as a 2D fighting game, so obviously massively online play will not be limiting.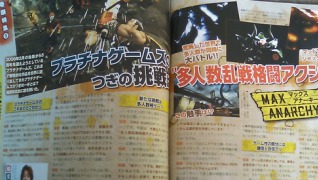 Adriasang had this to add about the Famitsu report: "The magazine has just one gameplay screenshot. This shows a character raising a foe up with a chain saw as another foe, this one hooded and wearing a hockey mask, approaches with what looks like a torch as a weapon."
In addition to these two vague descriptions, it has been confirmed that Jack from Sega's Wii game MadWorld will also be a playable character, though in Max Anarchy, he will be shown in full color rather than MadWorld's black and white atmospheric limitations.
[Source: Andriasang]