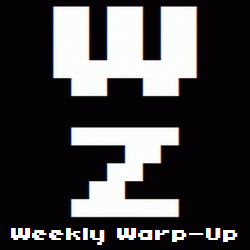 No, that's not a typo. Welcome to the Weekly Warp-Up, your weekly wrap-up of the biggest and the best articles posted at Warp Zoned this week…
Sony's Next Generation Portable
The public finally got their first glimpse at the PSP2… even if Sony doesn't want to call it that. And the hardware manufacturer wasn't shy about showing off the system's stellar lineup including Uncharted, Killzone, Resistance, LittleBigPlanet, Call of Duty and a lot more. The gameplay videos are just astounding (and really makes my wallet wince when I think about how much the NGP will cost). All told, more than 80 publishers and developers have pledged to support the NGP. You can watch the entire NGP reveal at the PlayStation Meeting 2011 here.
Get Warp Zoned!
Zipper Interactive's ambitious MAG ignited a lot of interest when it was released a year ago. Giving gamers a 256-player war, it represented a new frontier for console owners in the online multiplayer battle fields. One Year Later, we examine Zipper's commitment to making MAG a game we'd all want to play through updates, patches and bugfixes. Zipper's next game, SOCOM 4, was also given an April 19th release date by Sony this week.
Hit the jump for the rest of the Weekly Warp-Up.
The Week in Reviews…
The Week in New Games…
The Week in Announcements…
And Finally…
Representative Joe Baca of California wants a warning label on video games: "WARNING: Excessive exposure to violent video games and other violent media has been linked to aggressive behavior."
Good luck with that Joey, especially since most studies that link video games and aggressive behavior have been discredited.