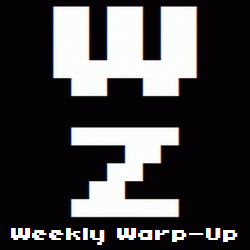 No, that's not a typo. Welcome to the Weekly Warp-Up, your weekly wrap-up of the biggest and the best articles posted at Warp Zoned this week…
Get Warp Zoned!
In a world where the PlayStation 3 has been jailbroken… we examine the fallout now that Call of Duty: Modern Warfare 2 has been hacked to shreds.
And on the eve of LittleBigPlanet 2's release, we talk to Media Molecule's James Spafford about the game. The interview gets to the stuffing of Sackboy's new adventure with information on all the new tools available in LBP2, a little bit about the game's single-player campaign and what it's like working for Media Molecule.
Reviewed!
It's a Secret to Everybody
Get New Games!
Announced!
Mortal Kombat!
The developers at NetherRealm Studios and series creator Ed Boon have been very busy with Mortal Kombat news this week. First, there was the announcement that Goro and Jade have been added to the character roster; then, Boon asked who you'd like to see as DLC characters; that was followed by the news of a new Mortal Kombat soundtrack; and finally, the amazing Mortal Kombat: Rebirth has been reborn as a series of webisodes.
And Finally…
Merv Griffin Entertainment is turning Pac-Man into a "Wipeout-type event" and "the world's biggest game of tag." Sign me up!