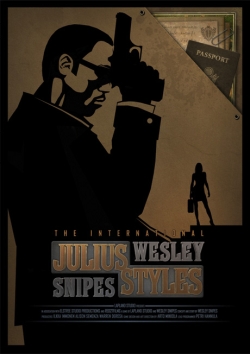 Wesley Snipes has had a rough couple of years recently. After a string of theatrical (and direct-to-video) flops, the action star was arrested for failure to pay his taxes and is currently serving time in a federal prison.
But that hasn't stopped him from announcing his next project, an iPhone/iPad game titled Julius Styles: The International that promises to combine action and puzzle-solving. According to Snipes, "This project was inspired by my desire to bring my Art of War, Murder at 1600 and Passenger 57 characters into the game world. Julius Styles will offer something for both the mind game strategist and the kick-ass special ops warrior lover."
Developed by Lapland Studios, the game will be added to the App Store in June, with plans to bring it to the Playstation Network, Xbox Live Arcade, WiiWare and the Android App Store after that. The actor even plans to star in a movie featuring the Julius Styles character.
But it'll likely be a long wait before the movie hits theaters as Snipes is scheduled to remain in prison until July 19, 2013.