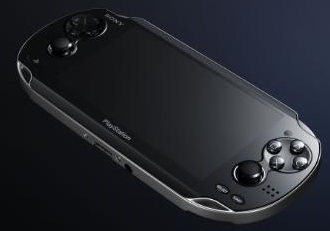 Who's developing games for the NGP? Apparently a lot of companies are.
Game Informer has transcribed the list of over 80 companies that plan to develop or publish games for Sony's Next Generation Portable.
Nearly all of the industry's big names are represented in the list, however Electronic Arts and THQ are both currently missing in action. I'd imagine these omissions will be rectified by E3.
Check out the complete list of NGP publishers and developers after the break.
Japan
Acquire
Alvion
AQ Interactive
Arc System Works
Arika
Artdink Corporation
Ascii Media Works
Atlus (Index Corporation)
Capcom
Chun Soft
Codemasters Software Company Limited
Crafts & Meister
CyberConnect2
D3 Publisher
Dimps Corporation
Edia
Enterbrain
From Software
Genki
Grasshopper Manufacture
GungHo Online Entertainment
Gust
Hamster Corporation
Hudson Soft
Idea Factory
Irem
Kadokawa Games
Kadokawa Shoten Publishing
Konami Digital Entertainment
Level-5
Marvelous Entertainment
Media5 Corporation
Namco Bandai Games
Nihon Falcom Corporation
Nippon Ichi Software
Nowproduction
Q Entertainment
Sega
SNK Playmore
Spike
Square Enix
SystemSoft Alpha
Tecmo Koei Games
Tomy Company
Tose
Yuke's
North America
2K Games
2K Sports
Activision
Capybara Games
Demiurge Studios
Epic Games
Far Sight Studios
Frima
High Voltage Software
Kung Fu Factory
Paramount Digital Entertainment
PopCap Games
Powerhead Games
Trendy Entertainment
Ubisoft
Warner Bros. Interactive Entertainment
Europe
Avalanche Studios
Climax Studios
Codemasters
Eurocom Developments
Eutechnyx
Exient
Firemint
Gameloft
Gusto Games
Home Entertainment Suppliers
Impromptu Software
Rebellion
Rockstar Games
Sidhe Interactive
Sumo Digital
Team 17 Software
Ubisoft
Zen Studios