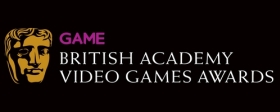 Somebody alert the world, a Brotherhood of assassins has infiltrated the British Academy Video Games Awards. Ubisoft's stealthy sequel, Assassin's Creed: Brotherhood, garnered seven nominations, more than any other game, including one for Best Game.
Other big honorees from this year's Video Games Awards include Call of Duty: Black Ops, Heavy Rain (six nominations apiece) and Mass Effect 2 (four nominations).
Awarded annually by the British Academy of Film and Television Arts (BAFTA), the winners of this year's Video Games Awards will announced in a ceremony on March 16.
The full list of every nominee and every award up for grabs can be found after the break.
Best Game
Assassin's Creed: Brotherhood
FIFA 11
Heavy Rain
Limbo
Mass Effect 2
Super Mario Galaxy 2
Action
Assassin's Creed: Brotherhood
Battlefield: Bad Company 2
BioShock 2
Call of Duty: Black Ops
God of War III
Halo: Reach
Artistic Achievement
Assassin's Creed: Brotherhood
Call of Duty: Black Ops
God of War III
Heavy Rain
Limbo
Mass Effect 2
Family
Dance Central
Kinect Adventures
Kinect Sports
Kinectimals
Lego Harry Potter: Years 1-4
Toy Story 3
Gameplay
Assassin's Creed: Brotherhood
God of War III
Heavy Rain
Limbo
Mass Effect 2
Super Mario Galaxy 2

Handheld
Cut the Rope
God of War: Ghost of Sparta
Lego Harry Potter: Years 1-4
Professor Layton and the Lost Future (Released as "Professor Layton and the Unwound Future" in the US)
Sonic Colours
Super Scribblenauts

Multiplayer
Assassin's Creed: Brotherhood
Battlefield: Bad Company 2
Call of Duty: Black Ops
Halo: Reach
Need For Speed: Hot Pursuit
Starcraft II: Wings of Liberty
Original Music
Alan Wake
Fable III
Heavy Rain
James Bond 007: Blood Stone
Mass Effect 2
Super Mario Galaxy 2
Social Network Game
Bejeweled Blitz
Farmerama
FIFA Superstars
My Empire
Zoo Mumba
Zuma Blitz

Sports
F1 2010
FIFA 11
Football Manager 2011
Gran Turismo 5
International Cricket 2010
Pro Evolution Soccer 2011

Story
Alan Wake
BioShock 2
Call of Duty: Black Ops
Fallout: New Vegas
Heavy Rain
Mass Effect 2
Strategy
Civilization V
Fallout: New Vegas
FIFA Manager 11
Napoleon: Total War
Plants vs. Zombies (XBLA)
Starcraft II: Wings of Liberty
Technical Innovation
Assassin's Creed: Brotherhood
Call of Duty: Black Ops
Halo: Reach
Heavy Rain
Kinectimals
Super Mario Galaxy 2
Use of Audio
Alan Wake
Assassin's Creed: Brotherhood
Battlefield: Bad Company: 2
Call of Duty: Black Ops
DJ Hero 2
Limbo
BAFTA Ones To Watch Award
In Association With "Dare to Be Digital"
GAME Award of 2010
People's Choice, Vote at BAFTA.org
Call of Duty: Black Ops
Dance Central
FIFA 11
Halo: Reach
Heavy Rain
Limbo
Mass Effect 2
Need For Speed: Hot Pursuit
Red Dead Redemption
Super Mario Galaxy 2