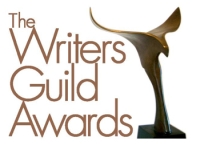 Assassin's Creed: Brotherhood and its writing team of Patrice Desilets, Jeffrey Yohalem, Corey May (Story); Jeffrey Yohalem (Lead Script Writer); Ethan Petty, Nicholas Grimwood and Matt Turner (Script Writers) won the Writers Guild Award for Videogame Writing last night.
Facing stiff competition from Fallout: New Vegas, Star Wars: The Force Unleashed II, God of War III, Prince of Persia: The Forgotten Sands and Singularity, the Ubisoft Montreal-developed Brotherhood has been praised for the way it wove real-life political figures into its story and its shocking ending.
Interestingly enough, Assassin's Creed: Brotherhood wasn't even nominated in the Best Writing category for the Game Developers Choice Awards or the Outstanding Achievement in Story category for the AIAS' Interactive Achievement Awards.