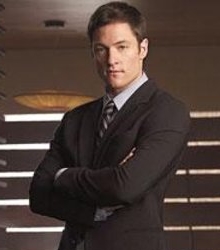 Tahmoh Penikett may not be a household name, but if you're a fan of science fiction you're no doubt familiar with some of his most famous roles including Helo on "Battlestar Galactica" and FBI agent Paul Ballard on "Dollhouse."
According to an exclusive IGN report, Penikett will take his ass-kicking ways to the currently shooting Mortal Kombat: Rebirth webisodes as riot cop Kurtis Stryker. Stryker is known as the black sheep of the Mortal Kombat family, but Penikett's experience filming fight scenes for Joss Whedon on "Dollhouse" may give the character a newfound respect.
Mortal Kombat: Rebirth will be released digitally this Spring, sometime around the launch of the Mortal Kombat reboot on the PS3 and Xbox 360.