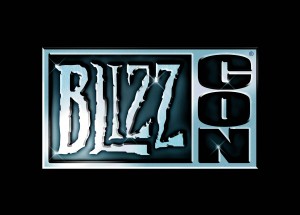 It shouldn't come as a surprise, but Blizzard Entertainment announced today that BlizzCon will be returning for its sixth annual extravaganza of tournaments, panels, previews, and overall geeking out for a large segment of our culture. BlizzCon 2011 is returning to the home of the team formerly known as the Mighty Ducks and will be hosted at the Anaheim Convention Center from Friday October 21st to Saturday October 22nd.
This year's Con will feature hands-on play time with the latest versions of Blizzard Entertainment games, the unveiling of Diablo III's fifth and final playable character class (the demon hunter), an epic closing concert featuring Tenacious D and more.
Pricing and ticket availability will be announced as the event draws nearer, but you may want to watch their official website as BlizzCon 2010 sold out within minutes.