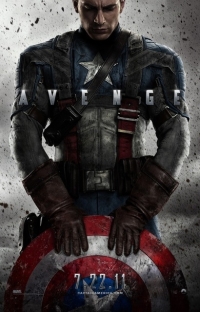 Marvel tapped Chris Evans to don the red, white and blue of Captain America for the World War II hero's new movie, Captain America: The First Avenger, and now Sega has enlisted his services for the video game adaptation.
The game, Captain America: Super Soldier, is in development for the DS, PS3, Wii and Xbox 360 at Next Level Games and it should be available soon after the movie's July opening. Evans, who is no stranger to superheroics after starring in The Fantastic Four, will supply his likeness and vocal talents for the title.
"Signing Chris to star in Captain America: Super Soldier delivers the cinematic quality and emotional drive that fans expect," said Gary Knight, Senior Vice President of Marketing at Sega of Europe and Sega of America. "Chris will help fuel the character's mission as he battles through the enormous Hydra castle full of legendary villains in a completely original story."
Evans is the only Captain America cast member that is currently signed on for Super Solider. It's unknown if his fellow stars Hugo Weaving (Red Skull) abd Sebastian Stan (Bucky) will join him.