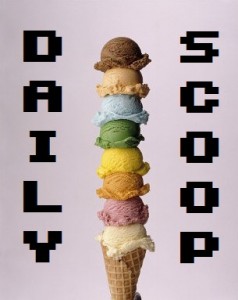 So it's been slim pickings lately, but today…TODAY!!…it's really exploding. There's a lot going on! Not to mention it's finally February, which means it's one step closer to saying goodbye to this bipolar winter. Woo!
Today's Amazon Deal of the Day in video games is Capcom's Resident Evil 4 for the Wii. It's just $9.99 today from $19.99, so if you don't have a copy, you don't really have any excuse not to pick this up. My excuses are that I'm broke and already have a billion games I need to play. But really, are those such good excuses?
In the t-shirt world, we have a lot going on. Today's Tee Fury t-shirt is one of those "Coexist" shirts, but each letter is from something famous in science fiction or fantasy. I don't know if those two things will ever have equal footing, though. It reminds me of Thinkgeek's Coexist shirt, which uses letters in fonts from several different major console brand names.
But the proverbial cake is taken by shirt.w00t.com today, because seriously, there's so much awesome I might just be forced to buy this. It is pure brilliance.