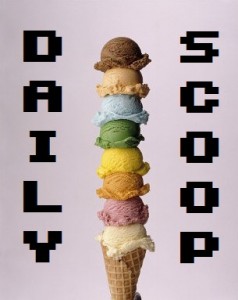 It's Friday, YAY!! And I'm off Monday! And we're having sort of a Warp Zoned meetup in New York City this weekend, in which we will flail about in Nintendo World and the new Sony Style store! WOO!
Today's Amazon Deal of the Day in video games is the stand alone software for Activision's Band Hero featuring Taylor Swift for the Wii. It's just $15.49 down from $39.99, which is a whopping 62% off. I guess we'll probably see a lot of these in the upcoming months with Activision's software, seeing as they're chopping games off left and right these days. (Personally, I am pretty sad about True Crime: Hong Kong getting the axe. Can't they release it digitally for $20 or something? I'd buy it!)
Today's shirt.w00t is adorable – it's called "Tofu, Food's Master of Disguise," and has tofu dressed as different animals, including a really adorable little pig. Truth be told, I think I like it so much because it reminds me of this t-shirt by The Behemoth: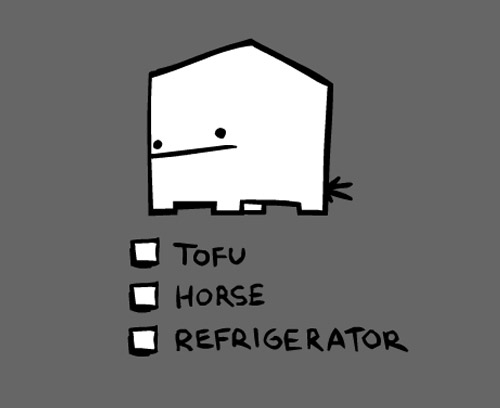 Also, I loved a band in high school named Tommy Griggz, and they had a song about tofu, and it went something like this:
Tofu!
Yummy scrumptious Tofu!
Eat it in your hand,
it's not very bland,
trust me it's Tofu!
Good times.