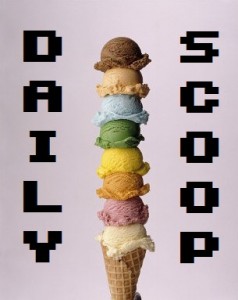 Well, I failed at baking last night, but I got my 6th badge in Pokemon, so it all kind of balanced itself out! I'm ready for a day full of Alex Mauer and Anamanaguchi, if you know what I'm saying.
Today's Amazon Deal of the Day in video games isn't a game – it's the PSP 2000/3000 Sound Dock & Power Pack by Intec. This thing looks pretty intense, and the best part is, it's touted as "a high-intensity sound station for the PSP road warrior." The PSP road warrior? Whatever that is, I really want to be it.
The real gem is today's shirt.w00t, which is a Minecraft-themed Ampersand shirt, fulfilling all kinds of hipster dreams in one comfy t-shirt: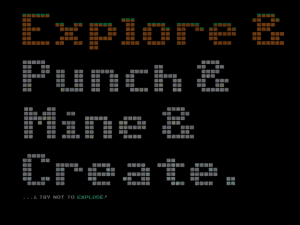 If I played Minecraft, I'd have bought this shirt already. I had my heart set on a Final Fantasy one a few months ago, but it disappeared from the entire Internet and broke my heart.