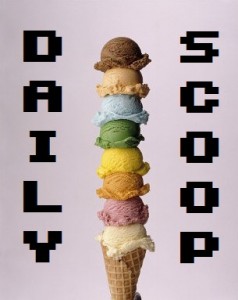 It's nearly the weekend, and also nearly time for the release of Killzone 3. Who else will be spending this weekend preparing for that by playing through the campaign again, or perhaps getting in some Warzone before life as you know it completely changes?
Today's Amazon Deal of the Day in video games is Activision's Rapala Pro Bass Fishing 2010 for the Wii. It's $19.99 today down from $39.99, which is a pretty good deal – I mean, if you're into fishing for bass from your living room. But my favorite part of Amazon today was checking out the bonus offer list – I'm especially excited that F.3.A.R. has a $20 credit and that Pokemon Black and White have $5 each. Amazon knows I need no help with my addiction, but helps me anyway.
Of note is today's shirt.w00t, which is timely, as it's right on the heels of the Walking Dead game announcement: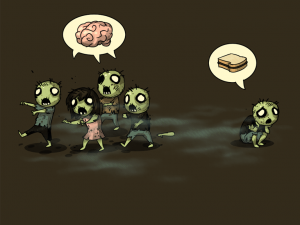 The sad little zombie just wants a sandwich! The description actually reminds me of David Wellington's Monster book series, in which some zombies still have brain functionality and – well, they never explicitly say it, but I bet at some point they really wish they could just want a sandwich again.