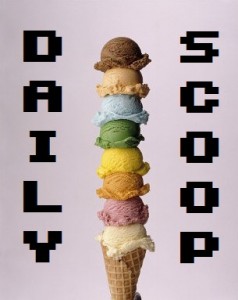 Ah, Monday. Killer of weekends. Destroyer of worlds. Optimistic gamers can see it as one day closer to those new releases, but my half-empty glass perspective sees Monday as just another barrier, just another day to wait. But at least we'll all be visiting Helghan again tomorrow. Am I right?
Today's Amazon Deal of the Day in video games is Square Enix's Lord of Arcana for the PSP. This is a relatively recent release (try saying that ten times fast), so $27.99 down from $39.99 is a pretty decent deal. Also of note is the return of Amazon's Buy One, Get One 50% sale. Call me up when they're buy one, get one free – I've already got so many games that the deal has to be one I can't walk away from for me to even consider it right now.
If none of this is appealing and you still really want to spend $10, Tee Fury has you covered – or has your back – or has your back covered, I guess would be right:
Now That's a Hammer, Bro!