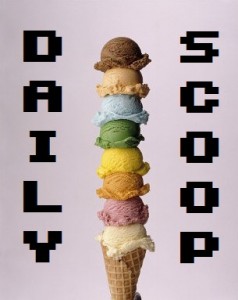 It's my favorite Amazon Gold Box day… Video Game Gold Box all day! YAY!
The all-day deal is Ubisoft's Michael Jackson: The Experience for the Wii. It's $29.99 down from $49.99, so if Billie Jean is not your lover you want to get some choreographed moves going on in your living room, now is the best time.
Other deals coming up are:
6:00 AM PST: Zombie Alert!
7:00 AM PST: Play as a living, breathing, precision instrument of war.
9:00 AM PST: Hook up your keyboard to Rock Band 3
10:00 AM PST: Another Classic Nintendo RPG
11:00 AM PST: Blast your way through a Nerf research facility.
1:00 PM PST: The latest Rock Band bundle for your Wii
2:00 PM PST: Hit the gridiron in the latest installment of this storied franchise.
4:00 PM PST: Enhance your Wii Sports Experience
5:00 PM PST: Dance Dance Dance with your Nunchuk
7:00 PM PST: Welcome to Sid's world
9:00 PM PST: Play the Pro Mode in RB3 with this guitar
Ryan Littlefield also wanted me to tell the world that Metal Gear Solid: Peace Walker is $19.99 today on Amazon. It's a good day to be a cheap gamer.