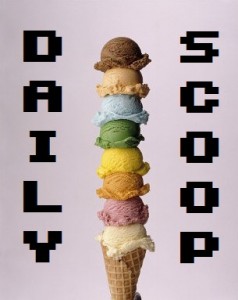 It's GDC week, kids! Hopefully we'll see some great announcements coming out of this week. Keep your eyes on Warp Zoned for news and updates as soon as we get them!
Today's Amazon Deal of the Day in video games is EA's NCAA Football 11 for the PlayStation 3 and Xbox 360. It's got football, and sports stuff, and something called "An All-New Locomotion System" which just makes me wonder how much I really don't know about football. It's also got ESPN broadcast package integration, which sounds really serious. It's $39.99 today down from $59.95, so if you're a big fan of football games and haven't had a chance to pick this up yet, this could be your lucky day.
The t-shirt of the day goes to Ript Apparel, whose "Street Water" gave me a good laugh this morning: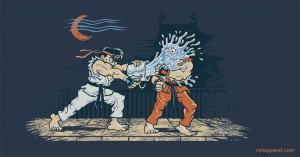 Initially I wondered if there was some Wonder Twins joke going on here, but since Zan isn't forming out of that bucket of water to deliver a liquidy punch, I'm going to assume I added too much geek to it. Still, it's an awesome shirt, and if you're into Street Fighter, I'm guessing it's worth the $10.