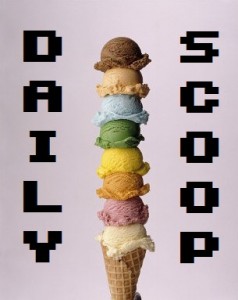 Why should I stop talking about Dead Space 2? I just reviewed it, I'm working on a review of Dead Space: Extraction, I'm about to start Dead Space: Ignition, and my Rig Backpack just got here, with the awesome t-shirt and lithographs that accompany it. Backpack of the year, man.
I also had nightmares last night about Necromorphs. I must not be the only one, because today's Amazon Deal of the Day in video games is Dead Space 2. The regular edition is on sale today for $39.99 from $59.99, and the collector's edition is on sale for $59.99 from $79.99. Fans of the game should absolutely get the collector's edition, especially if you own a PS3, because it comes with Dead Space: Extraction with upgraded HD graphics and Move compatibility.
This is a lot of awesome for a Monday. I think I might just go home, put on this backpack, bust out my Plasma Cutter, and see how sci-fly I can possibly be.