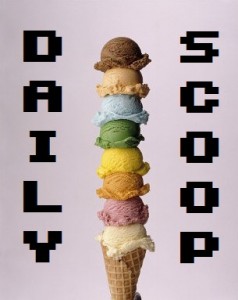 Wednesday is here! And with it comes great responsibi- errr, some good game deals. Yeah!
First up is today's Amazon Deal of the Day in video games, which is WWE Smackdown vs Raw 2011 by THQ. It's just $34.99 today for both the PS3 and Xbox 360. That's…whoa. That's 42% off. And if you're a geek worth anything, you know that's got significance.
Amazon's also having a Buy One, Get One 50% Off sale right now as well. Add to that Gamestop is having two sales right now – buy two new games (in-stock) for $39.99 or higher and get $15 off your total (with code 2SAVE15) and there's also buy two or more new games and save 10% (with code DATENIGHT – you know, for Valentine's Day and all). That's a pretty good list of deals, if you ask me!
It wouldn't be a Daily Scoop if I didn't mention a t-shirt, and since I seem to lean towards the Star Wars ones, today's Tee Fury shirt is a perfect way to end it: