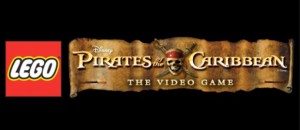 Ninajas will be stealthily sneaking into the world of Lego soon, but its pirates that will invading the 3DS and staking a claim for minifigs everywhere. That's right, a version of Lego Pirates of the Caribbean will be sailing to the upcoming 3DS handheld.
Not only does Lego Pirates feature all the fun Lego gameplay that the previous titles did, but most interesting is the Street Pass feature. Street Pass allows players' sleeping 3DS systems to interact with each other, where players will involuntarily be involved in "Pirate Duels." Players will be able to select attacks and blocks to be used while the Street Pass mode is on. This makes the Pirate Duel feature seem like a game of Rock, Paper, Scissors, but with more wit involved. Winners of these duels will be rewarded with experience points, which will unlock additional health and power-up bonuses for their in-game characters. This feature is exclusive to the 3DS' version of the game.
Lego Pirates of the Caribbean will be simultaneously released on the PS3, Xbox 360, Wii, PC/Mac, PSP, and 3DS in conjunction with the new Pirates of the Caribbean film, due out May 2011.