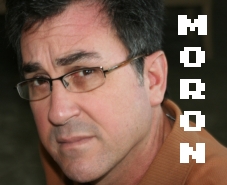 Michael Pachter, video game analyst extraordinaire for Wedbush Securities, was a guest on this week's Bonus Round talking 2011 predictions with Geoff Keighley. "The Pach" was in rare form during this panel. Most people stop at their feet, but Pachter may have shoved his whole leg in his mouth.
During a discussion about the future of the Wii, Pachter laid out his prediction (once again) that Nintendo will announce a Wii 2 at this year's E3. Whether or not Nintendo has a Wii 2 planned doesn't much matter as the analyst goes one further and then claims that the Wii 2 "will fail" without third party support:
Pachter: "So without third-party support, I think the Wii 2, if it's truly a revolutionary device, will fail. I think they boxed themselves in. No matter what they do, it won't be as successful as the Wii."
Just… wow.
ATTENTION INVESTORS! Michael Pachter is a moron. He has no greater insight into the video game industry than your average forum fanboy. I would volunteer to do his job for a quarter of his salary and I would do it better.
For proof, just look at that statement. The Wii 2 hasn't even been announced yet and Pachter is already writing it off. This is lunacy. Especially when you consider the fact that a Nintendo system lives and dies by its first party support. Even the GameCube, a "failure" against the PS2, was hugely profitable for Nintendo and produced a bevy of classic games.
If you want to watch the hilarity yourself, check out the video after the break. The Wii 2 talk starts at the 17:09 mark.