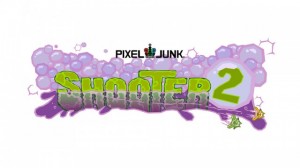 It may have taken a while since we reported on their podcast that PixelJunk Shooter 2 was nearly complete, but the game has a release date and it's coming surprisingly soon – March 1. Mr. Dylan Cuthbert himself announced the good news on the PlayStation Blog, excited about bringing three entirely new worlds as well as the versus mode which Cuthbert describes as a "whole new game in itself." Players will be able to choose from over 20 weapons and abilities when they square off, and Q-Games attributes this robust multiplayer offering for how long it's taken to get the game out.
The Q-Games team is currently taking questions on the PS Blog, and you can also ask questions for their podcast, which is listed under Q-Games in our very own Guide to Gaming Videos on Youtube. Hopefully the new game will have the same $9.99 price point as the original.
By the way, we're all being referred to as "PixelJunkies" from now on.