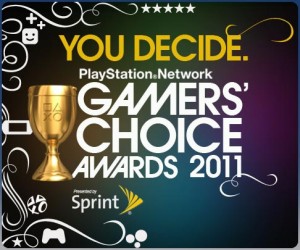 From February 22 to March 1, you can vote for your picks for best downloadable titles of 2010 on the PSN. By downloading a free XMB theme for the game, you can vote for each of the four categories: Best PS3 Downloadable Game, Best PSP Downloadable Game, Best PS3/PSP Mini and Best PSN Exclusive Game. The winner in each character will go on sale for 30% off for regular PSN users and an ill 50% off for PSN Plus subscribers. It seems they want to keep every category mutually exclusive, or else I have no idea why Dead Nation and Soldner-X2 are not up for Best PS3 Downloadable Game.
While most Game of the Year awards have been done for a long time now, it's pretty awesome for PSN users to have one with free themes and big discounts all along the way, and for some of the best games at that.
Hit the break for the full list of nominees.
Best PS3 Downloadable Game
Castle Crashers
Costume Quest
DeathSpank
Pac-Man Championship Edition DX
Scott Pilgrim vs. The World: The Game
Best PSP Downloadable Game
God of War: Ghost of Sparta
Lunar Silver Star Harmony
Phantasy Star Portable 2
Shin Megami Tensei: Persona 3 Portable
Valkyria Chronicles II
Best PS3/PSP mini
A Space Shooter for Two Bucks
Age of Zombies
Monsters (Probably) Stole My Princess
Vector TD
Young Thor
Best PSN Exclusive Game
Dead Nation
Hustle Kings
Joe Danger
Sam & Max: The Devil's Playhouse Episode 1
Soldner-X2: Final Prototype