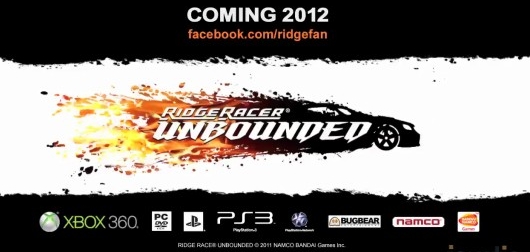 Everyone seems to love the Burnout series. And Namco Bandai seems to love it so much that they've decided the next entry in the Ridge Racer series should follow in the tire tracks of one of Burnout's famous wrecks.
Ridge Racer Unbounded is their Burnout-inspired racer and it'll be released in 2012 on the PC, PS3 and Xbox 360. The game will be developed by Bugbear Entertainment, the team behind the equally irresponsible FlatOut series.
For a sneak peak at all the Unbounded racing action, hit the break for a teaser trailer featuring Ridge Racer's famous race girl Reiko.