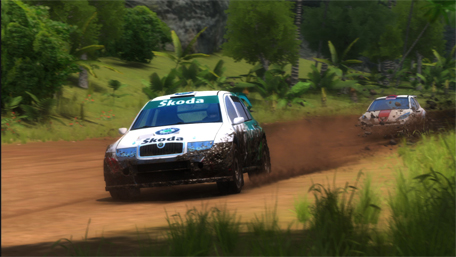 Just yesterday, Sega announced that it would be revamping the classic Sega Rally series in the form of Sega Rally Online Arcade – which was inspired by Sega Rally 3 and Sega Rally Revo. Sega Rally Online Arcade will feature full-fledged HD visuals and the ability to compete in races online, a feat never-before tackled by the Sega Rally titles.
In addition to online competitive play, Sega Rally Online Arcade will also offer the famed Time Attack and Championship Battle modes, achievement/trophy support, online leaderboards, and the combination of five drivers and 13 rally cars to choose from.
And as you may have guessed from the "Arcade" attached to the end of the title, the game will be available only on the PlayStation Network and Xbox Live Arcade when it's released later this year.