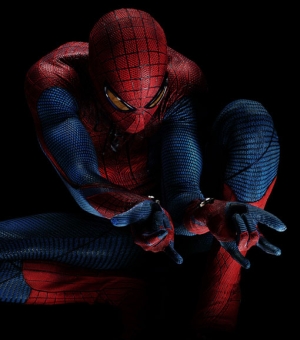 After months of speculation, Sony Pictures has finally revealed that the new Spider-Man movie will be known as The Amazing Spider-Man. While Spider-Man game publisher Activision didn't weigh on this momentous news, a game adaptation is surely in development. But what might it entail?
First of all, it's important to note that Activision already has a new Spider-Man game on tap for a Fall 2011 release. Developed by Beenox, the currently untitled Spider-Man 2011 is shrouded in mystery. The most likely basis for the game is the upcoming "Ultimate Spider-Man" animated series, which will also debut this Fall. Besides, it's doubtful that Sony would give Activision the go-ahead to release a movie tie-in game so far ahead of the film's July 3, 2012 opening. So let's assume the two games are separate.
The Amazing Spider-Man game would likely also be developed by Beenox, as Activision gave the developer the great power (and great responsibility) of developing multiple "upcoming titles" set in the Spider-Man universe.
As you can see from the first official image of The Social Network's Andrew Garfield as Spider-Man, Peter Parker has developed mechanical web-shooters to use with his costume. So web cartridge management will likely come into play.
Peter's young age in the film also means that many of the familiar faces from previous Spider-Man films won't appear in The Amazing Spider-Man. J. Jonah Jameson is out, so don't expect a picture-taking mingame. Peter's first love, Gwen Stacy (played by Emma Stone), and her father, police Captain George Stacy (played by Denis Leary) will play a large role in the film. Leary is not averse to lending his voice to game tie-ins as he reprised his role as Diego for the Ice Age 2 game.
As far as supervillains go, Rhys Ifans is widely rumored to be playing The Lizard while a character named Van Atter (the first test subject of the Green Goblin serum) will also play a part in the film. So it seems likely that chasing mutated scientists through the streets of New York will make up a large chunk of the game.
Any movie-to-game adaptation will have to expand on the plotlines found in a two-hour film and with The Amazing Spider-Man mining familar "origin story" tropes, other supervillains will probably not feature prominently in the game. Instead, I would wager that the gangbangers and bank robbers last seen in Spider-Man: Web of Shadows (which did not "suck," regardless of what Bobby Kotick thinks) will make a return appearance.
After that, it's anyone's guess what The Amazing Spider-Man game might include. But we do one thing, it'll definitely be released in late June/early July 2012.