Ah, March. You're coming in like a lion, all right… but you're going out like one, too. Not only are there a ton of awesome games coming out, but there's also the highly anticipated arrival of Nintendo's new handheld hardware, the 3DS. More than a few franchises are getting new chapters this month, too. The Warp Zoned staff got together to share what games and tech they're most looking forward to in March.

John Scalzo
Editor-In-Chief
I have always been a sucker for licensed games and March 2011 will feed my need nicely. After two fantastic games (and the expected end of the saga), LucasArts has resurrected the Lego Star Wars on every platform under Tatooine's twin suns with Lego Star Wars III: The Clone Wars. Developer TT Games has learned a trick or two since the last Lego Star Wars game, so I'm confident number three will feel like a fresh experience. The next week, Atari and Behaviour Interactive scratch two of my gaming itches (licensed games and twin-stick shooters) with Ghostbuster: Sanctum of Slime. While the game won't be starring the real Ghostbusters (or even The Real Ghostbusters), bustin' just makes me feel good. Finally, THQ is stepping away from simulating the WWE-style of rasslin' with the more arcadey WWE All-Stars. OOOOOOOHHHHH YYYEEEEAAAAAHHHHHH! I can dig it.
Then there's the 3DS. But everyone is excited about that and I'm not sure my wallet can take it.

Nicole Kline
Senior Editor
March starts right off for me with two big pieces of downloadable content: the long-awaited PixelJunk Shooter 2 by Q-Games as well as Dead Space: Severed , the terrifying DLC for Dead Space 2. I'm not going to be able to decide which one to start playing first. Two days later, the CoDBlOps map pack drops on the PSN, so you can expect Mike Gutierrez and I to be playing that, at least for a few days – until Pokemon Black and White come out. I just started playing Pokemon last year with Soul Silver, and I'm ready for more! On the 15th is Okamiden, giving me plenty of time to wrap up the original game before I hop into that tiny cuteness. A week later is more awesome FPS excitement with Crysis 2, which I'm thrilled about – and I can't help but be glad that F.3.A.R. got delayed or else I'd have to make another hard choice on which to start first. And this is where I am seriously grateful for being born in March, because my birthday money is all going towards my 3DS pre-order, hopefully leaving some room left over for a few days later, when the Parasite Eve franchise reawakens with the awesome The 3rd Birthday. Hopefully I don't have too much planned next month, because I can't imagine anything is going to get done.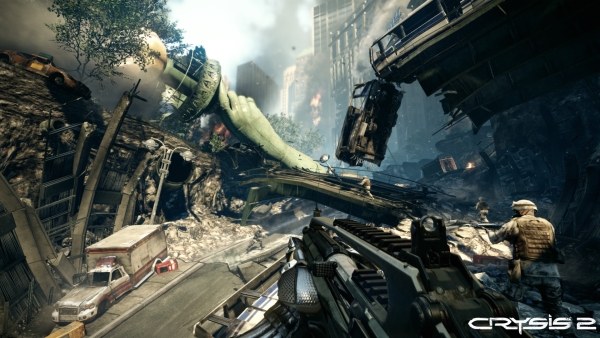 Mike Gutierrez
Staff Writer
There aren't any must-have games in March for me but the biggest one I'm watching is Crysis 2. I really fell in love with Ubisoft Montreal's Far Cry 2 and I'm very interested in seeing how the studio who created that franchise pulls off their open world shooters. I got to play the multiplayer at PAX and it's incredibly fun, although I don't know if it's enough to take time away from Black Ops and Killzone 3. But with Crytek UK (formerly Free Radical (formerly Rare)) working on it, there's a chance. I'm also keeping an eye on Splinter Cell Classic Trilogy HD. I took Metal Gear over Splinter Cell last generation, but I'm quite interested in seeing what I missed, and doing that in High Def with trophies for all three games sounds like an inevitable buy if there's some crazy sale soon after release. Finally, I'll probably be getting an Xperia Play, as the PSP Phone is coming at the same time that my old ass Motorola Razor from the Middle Ages is finally giving out. I'm particularly interested in seeing what Battlefield is like on the handheld, and what 3G can do for online multiplayer in general, so I'll be sure to let you all know how this experiment goes.

Ryan Littlefield
Staff Writer/Podcast Producer
This month seems to be full of sequels to games I've been meaning to play, but haven't yet. Aside from those, Pokémon Black and White both promise to be a buttload of fun. I've recently been catching up on my Heart Gold progress – which, to be honest, wasn't much. Now that Warp Zoned contributor Brianne Galli is involved in Soul Silver, I think the Pokémon rage may continue for a while. I'm incredibly excited to see Beyond Good and Evil getting its long overdue HD facelift. A definite download for sure. While Dynasty Warriors 7 will be panned like all of the other games in the series, I'm a sucker for a mindless hacking and slashing experience. Last of all, the 3DS. No words are needed here, so I won't say any…. okay, you win. The 3DS is going to rock, and I will probably be suckered into all of Nintendo's rehashed releases, like I always am. Rock on, March. In like a lion, and out like an over-gamed lamb.

Adam Woolcott
West Coast Editor
For me, March brings games in almost all my favorite genres. In early march – the 8th to be specific – Bioware brings me Dragon Age II. Some of the changes to the Dragon Age formula seem…interesting, but I've got faith that Bioware knows what it's doing. If it turns out to be a hybrid of DA and Mass Effect, it could be something very special. Just a week later, Sega releases Yakuza 4 to the PlayStation 3. The franchise has never been big outside Japan, but I'm a card-carrying member of the Kazuma Kiryu fan club. The combination of open-world exploration, role-playing game progression, and old school beat 'em up action hits the spot and every game in the series delivers enough content to make it worth the asking price. Fast forward to March 29th and there's two games I've got my eyes on.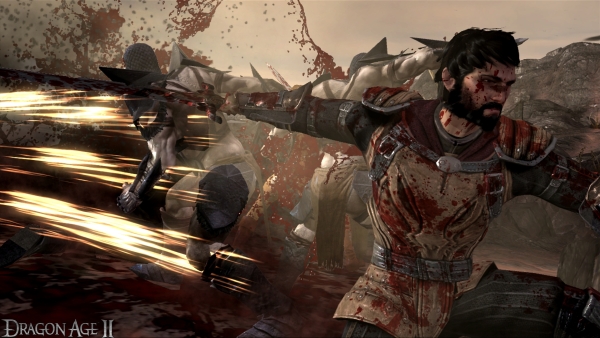 First off, history is made when Tiger Woods PGA Tour 12: The Masters hits. The game is significant because it includes one of America's greatest golf courses, Augusta National, for the first time in video game history. Few of us will ever get to walk the grounds of the course, so playing it in a digital format will have to suffice. Unsurprisingly, it looks gorgeous. Then there's Shift 2: Unleashed. Though some people seem to believe that Need For Speed "rebounded" with Hot Pursuit, many of us believe the series got back on track with the original Shift. The sequel drops the Need For Speed name in its title, and looks to improve on what Shift started back in 2009. If anything, Shift is a great complement to the other games in the racing simulation space, and this sequel looks to nudge closer to Forza and Gran Turismo.
What are you looking forward to? Leave us a comment! And continue on to page two for a full listing of the rest of the new releases in March.