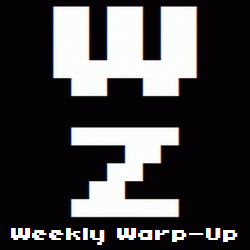 No, that's not a typo. Welcome to the Weekly Warp-Up, your weekly wrap-up of the biggest and the best articles posted at Warp Zoned this week…
I think there's some kind of football match going on today in Dallas. Madden NFL 11 says that the Steelers are going to win it all, so if you need some last minute gambling advice, you could do worse than making a deal with the devil that is Peter Moore (and his maniacal Satan-like grin).
Michael Pachter is a name that needs no introduction among gamers. The man considers himself the world's premier video game analyst, but his track record at reading the industry is probably partially responsible for investor's continued wariness when it comes to game publishers. Watch him embarrass himself yet again by stating that the "Wii 2 will fail" even though Nintendo hasn't announced the Wii 2 yet or even released a "failed" home console. Pack it up Pachter, we could provide better commentary on the game industry than you can. That said…
Get Warp Zoned!
The third episode of the Warp Zoned Podcast is live for your listening pleasure. Mike Gutierrez, Nicole Kline, and Ryan Littlefield talk about the games they're playing, the games they've been busy reviewing, and the games they worked on at last week's Global Game Jam. They also talked about the 3DS vs. the NGP and why they are – or aren't – going to be buying those systems on launch day.
We also dug through hundreds of YouTube channels to creat the definitive list of official publisher/developer channels that we call the Guide to Gaming Videos on YouTube.
Hit the jump for the rest of the Weekly Warp-Up.
The Week in Reviews…
The Week in New Games…
The Week in Announcements…
It's a Secret to Everybody…
And Finally…
Forget the Super Bowl, the important contest going on today is deciding, once and for all, which console had the tougher cartridges: the Genesis or the Super NES?