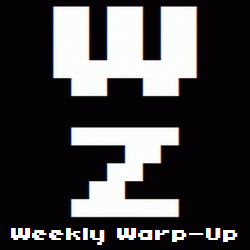 No, that's not a typo. Welcome to the Weekly Warp-Up, your weekly wrap-up of the biggest and the best articles posted at Warp Zoned this week…
In case you missed it earlier in the week, there's still one more day until our Comic Jumper giveaway is over. You can't win if you don't enter, so if you want a chance to play one of the funniest games ever, hit the link.
Get Warp Zoned!
Ah, March. You're coming in like a lion, all right… but you're going out like one, too. Not only are there a ton of awesome games coming out, but there's also the highly anticipated arrival of Nintendo's new handheld hardware, the 3DS. More than a few franchises are getting new chapters this month, too. The Warp Zoned staff got together to share what games and tech they're most looking forward to during the month in The Next Level: The Games of March 2011.
Unless you've been living under a rock, you definitely know that the Call of Duty franchise has taken the gaming world by storm, breaking records and bringing very strong opinions about what makes a good CoD game into the mix. So Mike Gutierrez asks the eternal question, Modern Warfare 2 vs Black Ops, in his latest G-Spot column.
Finally, Sega is prepping the latest adventure of Kazuma Kiryu, Yakuza 4, for a stateside release. Our hands-on preview explores all the fighting styles of Kazuma's clan and should get you excited for the game's March 15th release.
Hit the jump for the rest of the Weekly Warp-Up.
The Week in Reviews…
The Week in New Games…
The Week in Announcements…
It's a Secret to Everybody…
And Finally…
The Legend of Zelda turns 25. Happy anniversary to Link, Zelda, Impa… even Navi.