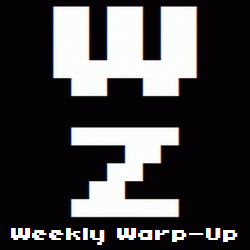 No, that's not a typo. Welcome to the Weekly Warp-Up, your weekly wrap-up of the biggest and the best articles posted at Warp Zoned this week…
Get Warp Zoned!
You may not realize it, but there have been a lot of books written about video games and the video game industry. We at Warp Zoned want to recognize this oft-ignored corner of the bookstore and have launch a book reviews section this week. So whether you read in your favorite chair or on the toilet (also a favorite chair actually), check out these reviews of 1001 Video Games You Must Play Before You Die and Reality is Broken: Why Games Make Us Better and How They Can Change the World.
Sony's Killzone 3 is only a few weeks away and the console-maker has been ramping up the hype and the excitement for the game over the last few weeks. Their latest gambit was the release of an open beta and our own Mike Gutierrez locked and loaded his Beta Impressions this week. Sony wasted no time in making their next Killzone 3-related move as they released a single-player demo for PlayStation Plus users on Tuesday and plan to make it available to every PS3 owner on February 15.
Hmm… books and Killzone. I wonder what a library on Helghan would look like?
Hit the jump for the rest of the Weekly Warp-Up.
The Week in Reviews…
The Week in New Games…
The Week in Announcements…
It's a Secret to Everybody…
And Finally…
The Packers proved the Madden Super Bowl Simulation wrong for only the second time in the last eight years.